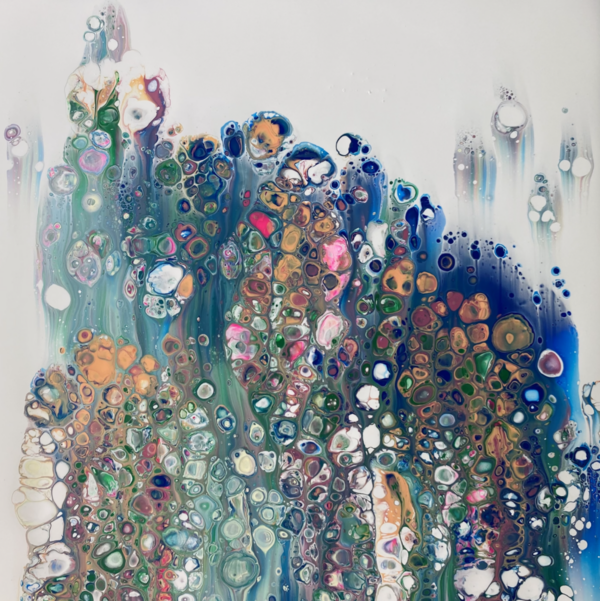 dreaming in colour
beyond the tiny polarity
of the thinking mind
there is a space.
here thoughts are like raindrops
destined to trickle away into the earth.
In that space
colours merge,
movement is fluid
an inner kind curiosity.
I open my eyes
see the world
afresh
it is possible
to dream awake in colour.
Price
£25.00 – £99.00
Original Medium
Acrylic
Paper Type and Weight
Hahnemühle Bamboo 290gsm
Printer Method
Giclée
Sizes & Frames
Please note that not all images are available in all sizes. Please note picture frames are not included. All images fit standard frame sizes.
Delivery
Your prints will be sent tracked and signed for and in a hard case art tube for sizes 3 and up. Sizes 1 & 2 will be provided flat packed.