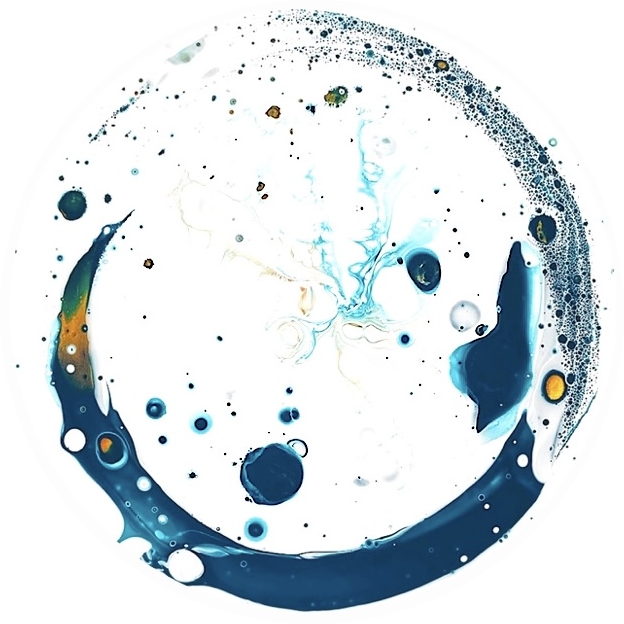 The Centred Soul app
self regulation techniques
Support your inner world with over 150 – and growing – heart focused mediations, energy and soul care practices, crystal sound and non figurative art.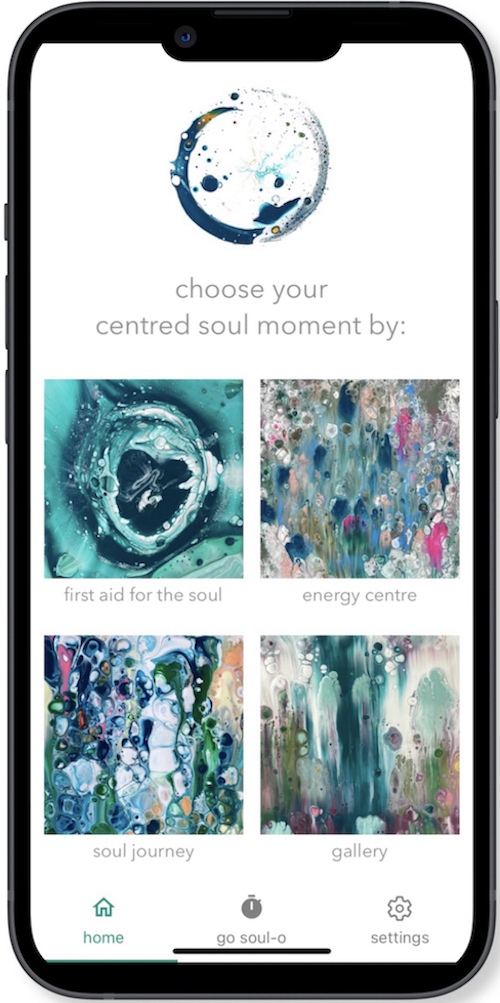 Each centred soul moment has its own painting as an icon (visual transmissions). In this way, the practises are offered through a landscape of colour inviting users to navigate its offerings by what they are drawn to.
In addition to exploring through colour and shapes, the centred soul moments have been grouped into categories where you can explore them through: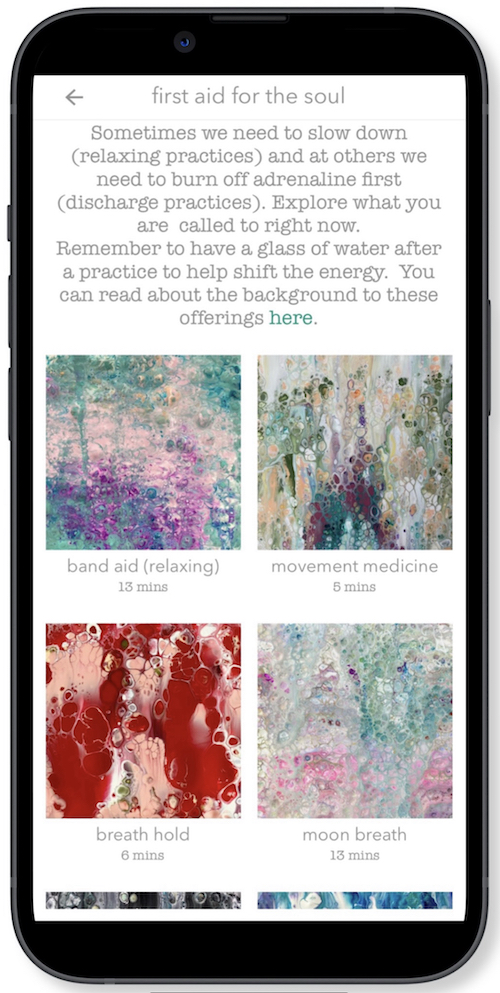 first aid for the soul:
These are a collection of go to practises when there is a need to center yourself either by relaxing or physically discharging energy. You can find out more by by clicking here.
energy centre:
These follow the main seven energy centres of the body in a creative way and include grounding & noticing, flow & play, intention, nurture & heal, words & sounds, seeing and expanding.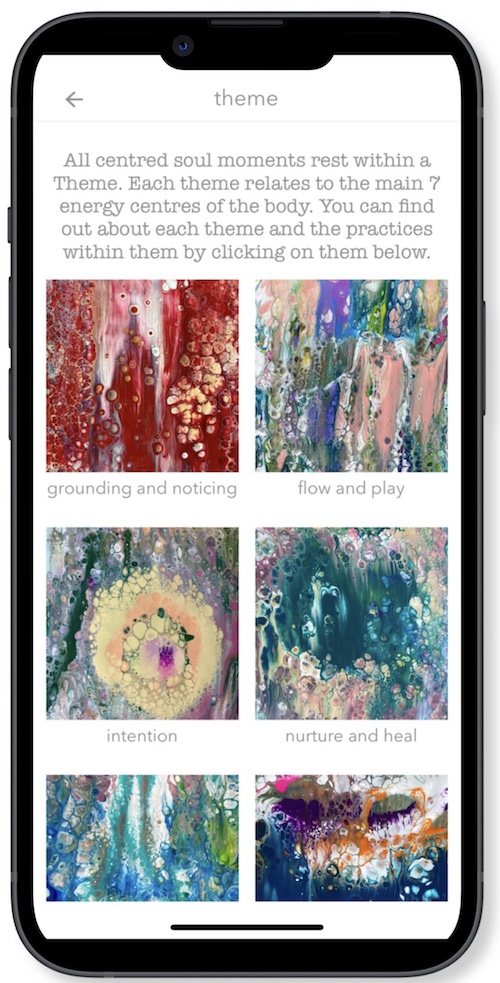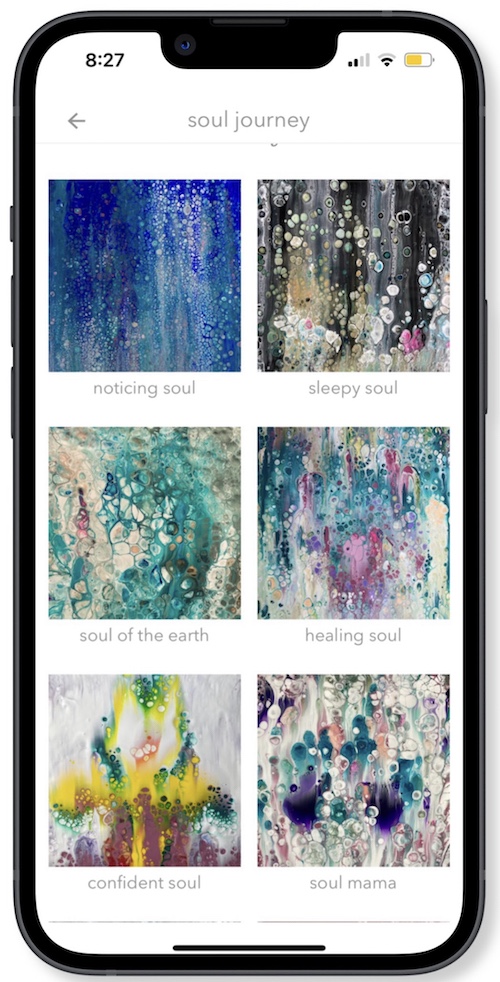 soul journeys:
These practices are a weave of different meditations, sound baths, practices and talks that relate to: sleep, relaxing, noticing, healing, grieving, playfulness, focusing, confidence, soul evolvement, manifesting, connecting to others, becoming a mother and the earth.
alchemy crystal singing bowls:
These are a collection of sound medicine tracks and attunements. All offerings are through my family of 12 Crystal Tones Singing bowls, held intentions and suggested affirmations.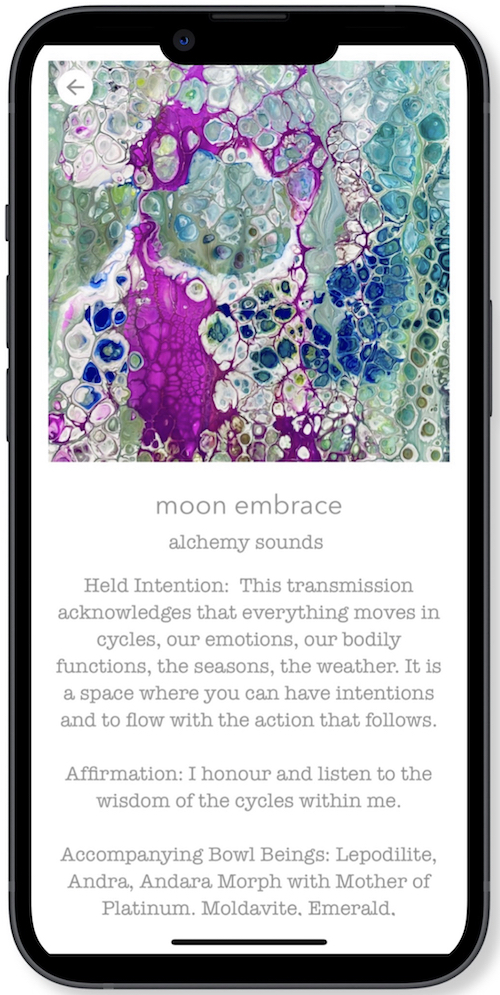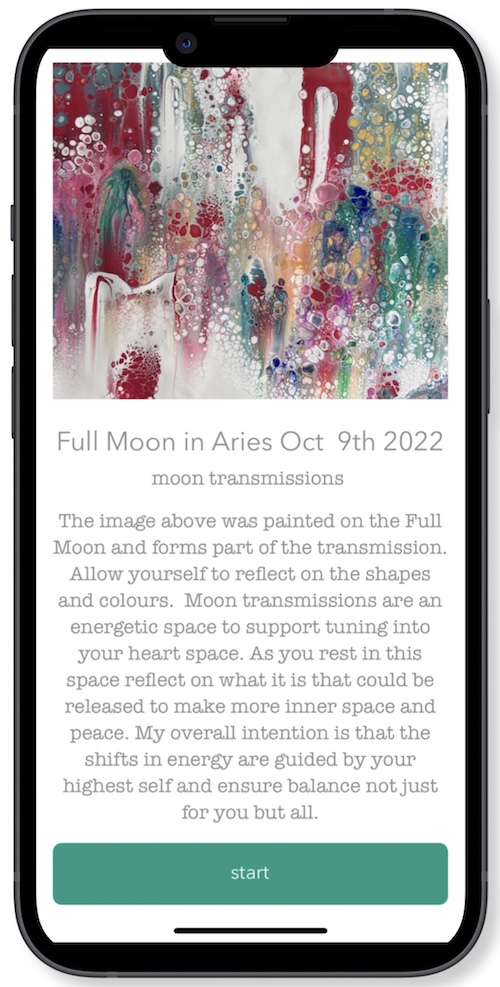 moon transmissions:
These are Live sound transmissions recordings offered on New and Full moons. They are held in ceremony and a space where you can set intentions and release what no longer serves. The recordings will be available around 2 hours after the new or full moon phase.
prayers of the soul:
This space is a collection of prayers, sound medicine, song, poems and practices from different healers around the world. They truly are a gift and you can find out more on each of the contributors under their specific tracks.
oracle & gallery:
These features really support choosing your centred soul moment intuitively by moving with the images you are drawn to. This is like picking an oracle card where you tune into your heart space and then press shuffle. You can create your own intuitive reading through the titles and images or listen to the suggested three centred soul moments. Another way to do this is through the Gallery feature where you just scroll through the images to one you are drawn to then press play. Find out more on the visual transmissions here.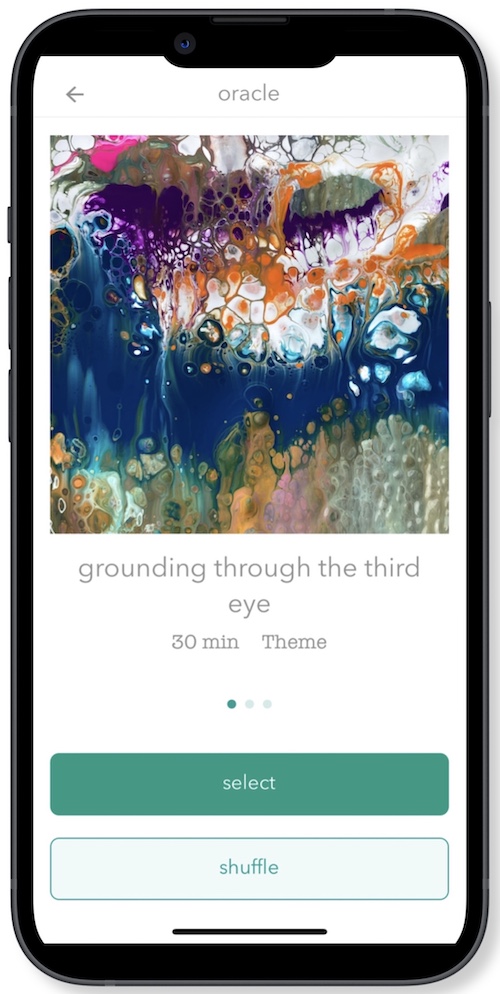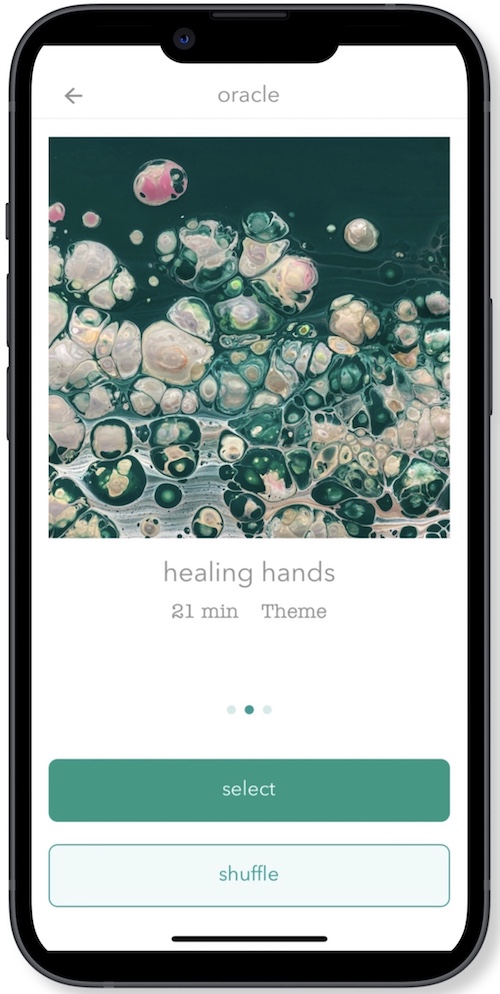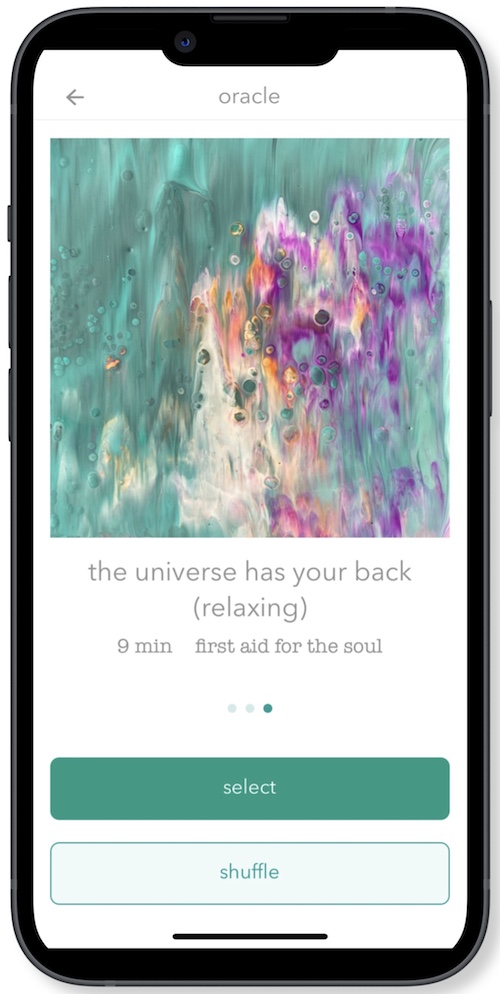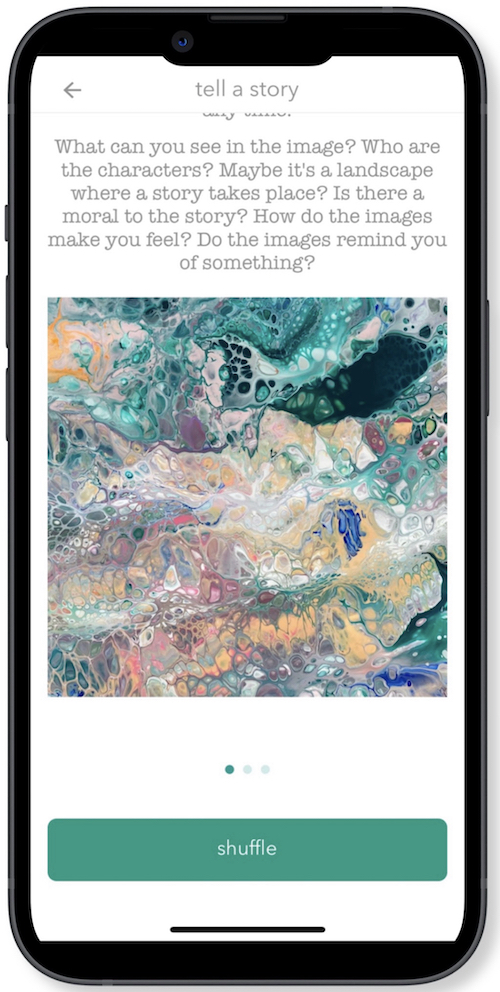 tell a story:
As there are a number of images you might want to explore what the different images evoke. In this feature you will be presented with three images as inspiration to get your creative juices flowing and create your own story.
campfire:
Sitting around a campfire and reflecting on life is nourishing to the soul. For this reason I was called, together with a soul Brother Juan Angel Reynoso to tend to a quantum fire. There are 12 sacred fire circles and growing (recorded around the new moon), where we sit and speak of what's on our heart at the time and we invite different healers to join us.
Juan Angel Reynoso "Nemuuly": an indigenous 2Spirit who is from the Ipai Kumeyaay (Waipul Clan). He is a storyteller, speaker and works within the education field. The series will be released in 2023.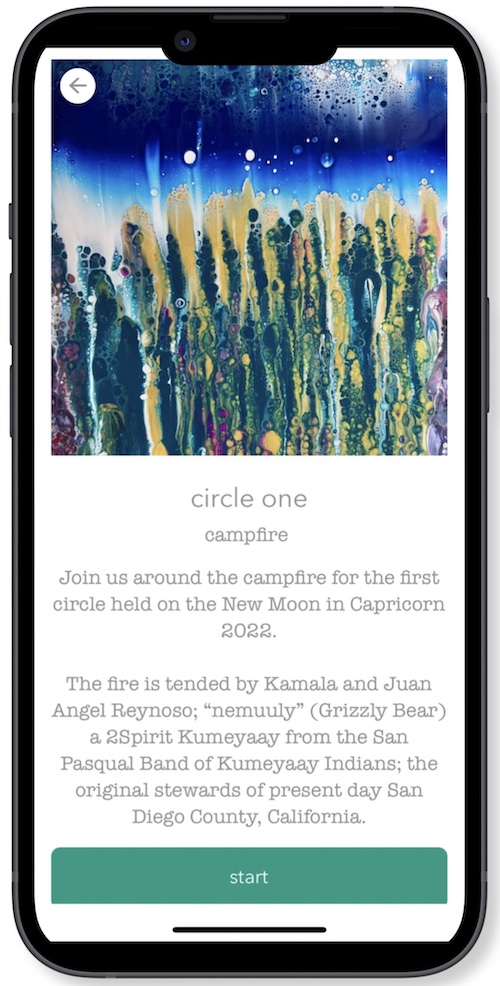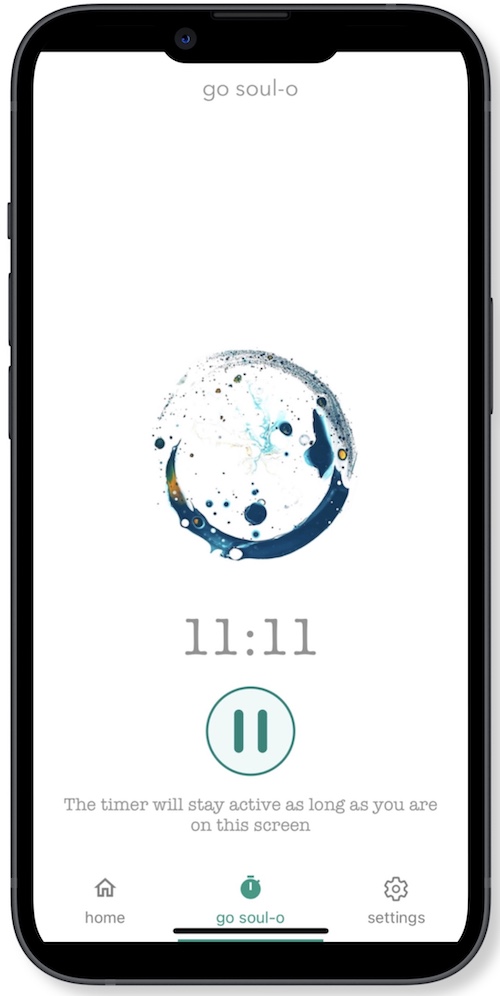 go soul-o:
All centred soul moments lead to the Go-Soul-O timer which is a space where you can practice different centred soul moments or any chosen style of meditation by yourself – by guiding yourself. This is really the place that I want people to get to, to be able to hold space and connect to stillness and wisdom within.
As you move through the app, certain practices will resonate and ultimately you we begin to weave and create your own personal self care medicine bag.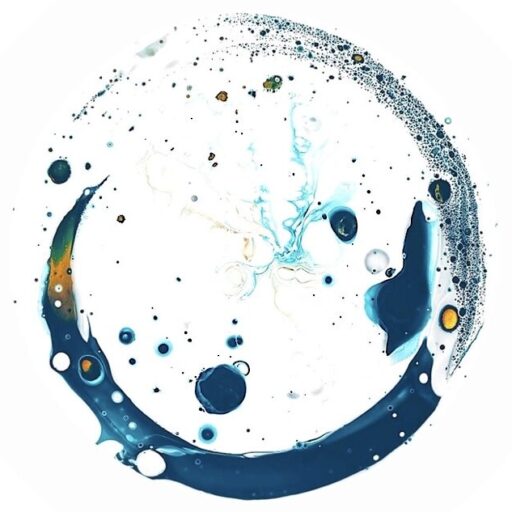 subscription:
7 day free trial

Access the offerings on a monthly or annual basis. The monthly cost is around the price of a cup of coffee at £2.99 that you can cancel anytime, or you can sign up annually for £19.99.
Each month, new recordings will be added to include:
– 2x Moon Transmissions – with Alchemy Crystal Singing Bowls where you set your intentions and release what no longer serves;
– 2x New Guided meditations / self care practices; and
– Recordings from different healers around the world.
The app will continue to grow in terms of recordings and features and you can sign up to the newsletter to keep up to date on what's new.
Wishing you well on your journey as a centred soul, Kamala x